Jacobs Pavilion at Nautica | Cleveland, Ohio
EVENT CANCELLED. We regret to inform you Maren Morris has cancelled her scheduled 2021 tour. Please request a ticket refund from your point of purchase.
Come on down to the iconic Jacobs Pavilion at Nautica on Thursday 30th July 2020 to see Maren Morris for a live country music show. This event brings one of country music's most iconic performers back to Cleveland, Ohio for a show that is sure to make you get up and cheer. After releasing her three very successful albums, Maren Morris released 'Hero', in June 2016, which hit #5 in the Billboard Hot 200 and led to her being nominated for four Grammy Awards, winning for Best Country Solo Performance. Her second major label LP 'Girl' arrived in 2019. Her live performances are just as Grammy-worthy as her albums and singles, and a definite must-see for every country music fan across the globe.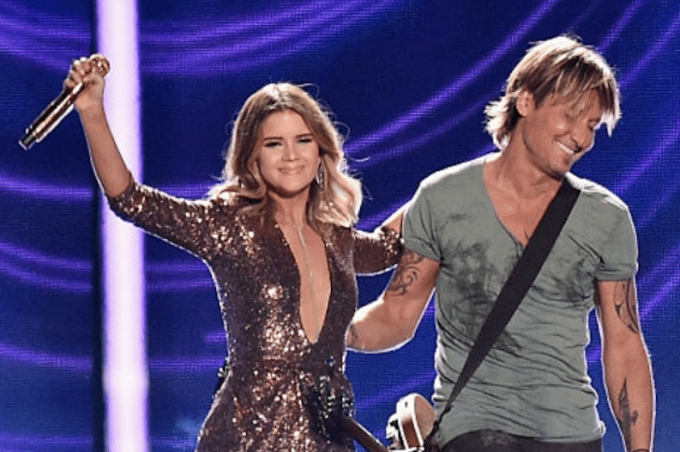 Maren Morris has headlined her own shows and tours across the USA, UK, Australia, and Europe as well as having supported the likes of Keith Urban and Sam Hunt, and will deliver a night, filled with excitement and blissfulness radiating from the stage of Jacobs Pavilion. With her 2016 debut album Hero and its accompanying hit single "My Church," Maren Morris helped push country music into the 21st century. Morris' music was grounded in country — prior to striking gold as a performer, she was a professional songwriter in Nashville — but she also incorporated elements of pop, R&B, hip-hop, and rock, creating a distinctive, stylish hybrid that had wide appeal outside her chosen genre. Her unique ability to bring the modern sound whilst keeping the country roots in each of her songs, Maren Morris is a modern-day musical miracle that brings country music to a whole new audience while remaining the Texas girl we love. The best of both worlds exists and you can witness it on Thursday, 30th July 2020 at Jacobs Pavilion at Nautica. Get your ticket today.