Jacobs Pavilion | Cleveland, Ohio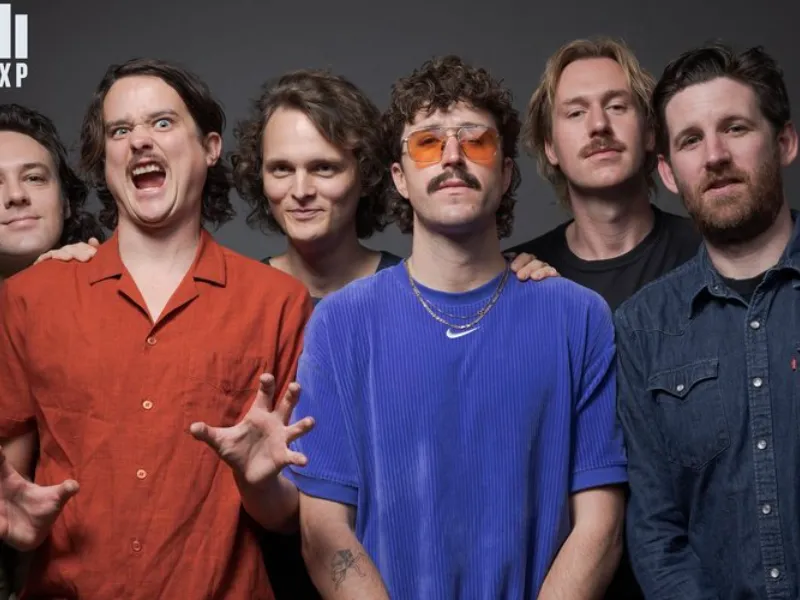 Australian rock band King Gizzard & the Lizard Wizard just announced a huge world tour all set to kick off in 2024. The tour will see the band in a string of performances across North America, South America, and Europe. If you're a fan near Cleveland, Ohio, then you're in luck because the band is headed straight your way. Keep reading for all the details because we have all of them right here.
King Gizzard & the Lizard Wizard will take the stage at the Jacobs Pavilion at Nautica on Saturday, the 24th of August, 2024. This show is going to be one of the best you've ever seen! It's been announced that the setlist will feature a lot of songs from the band's 25th album, 'The Silver Cord.'
Head to King Gizzard & the Lizard Wizard's show in Ohio! Tickets are on sale right here. Get your hands on tickets by clicking 'GET TICKETS'!
King Gizzard & the Lizard Wizard just dropped the bomb – they're going on a massive world tour in 2024! We're absolutely certain that for all the fans, the excitement level is through the roof. The band's kicking things off in March with some epic Lollapalooza gigs in Argentina, Chile, and Brazil. Then, they're taking over Europe in the spring and hitting North America big time in late summer and fall. To spice things up: they've got Grace Cummings opening up for them on select dates!
Four of these shows are tagged as "marathon shows." Yep, you heard it right. Three hours of non-stop King Gizzard & the Lizard Wizard magic! The selected shows will be held at Forest Hills, New York, on August 17; Chicago, Illinois, on September 1; Quincy, Washington, on September 14; and Austin, Texas, on November 15. Don't fret that your date in Cleveland, Ohio won't have a marathon though because the show's still going to be extra special!
This tour is in support of their latest album 'The Silver Cord.' This is the band's 25th studio album, and it's a game-changer! If we could describe it simply, t's like a psychedelic journey you didn't know you needed. Frontman Stu Mackenzie took the wheel as the producer for this mind-bending project. They decided to spice things up with two versions of this album. One's a quick fix, clocking in at 28 minutes, and the other is an epic 88-minute saga.
"We're testing the boundaries of people's attention spans when it comes to listening to music, perhaps – but I'm heavily interested in destroying such concepts," Stu Mackenzie said in an interview.
Brace yourselves for when King Gizzard and The Lizard Wizard lands in Cleveland, Ohio! The live show is all happening on the 24th of August. Tickets are on sale as early as right now, so if you want to get your hands on them, you better secure them as fast as you can! Go ahead and hit the 'GET TICKETS' button!