Jacobs Pavilion at Nautica | Cleveland, Ohio
Six years is a long time of waiting for fans to hear Bryson Tiller perform live again. This is the reason why when he announced that he was going back on the road this year for his "Back, and I'm Better" tour, many felt delighted and excited to see him again on stage. Also, in the first part of his tour, sold-out venues have become the norm. In all of this anticipation, it makes you wonder what the fuss is about in his comeback. Well, apart from his return after six years, he is also known for his impeccable and unique style, which is a treat to see live. His fusion of hip-hop and trap with R&B is a much-needed experience for R&B enthusiasts. Slow beats and swagger are what to expect as he will be performing songs from his new album "Serenity." Songs like "Normal Girl," "Right On Time," "Lucky Me," and "She Dont Want It" are some of the many songs he will perform. Catch him at the Jacobs Pavilion at Nautica this July 3. Secure tickets now before they sell out!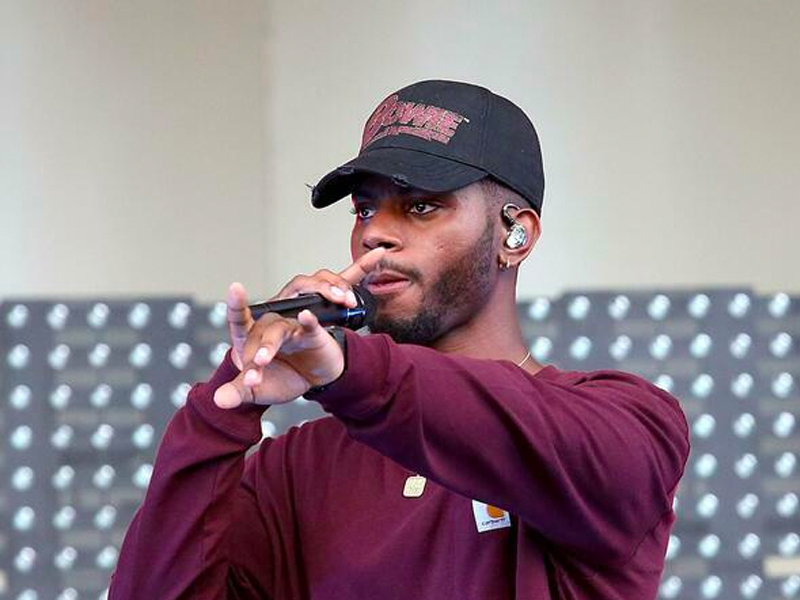 Bryson Tiller forged a new path as an R&B artist by infusing hip-hop and trap with his approach to the music genre. He is basking in mainstream success because of his music formula, making sure that the slow beats and swagger leave off an aftertaste. Since breaking out in 2010, he has become a key figure in the unique way of weaving together the three music genres. His style has been compared to Drake, Jeremih, and Tory Lanez.
Bryson Tiller, born Bryson Djuan Tiller, came of age in Louisville, Kentucky. He was raised by his grandmother and two cousins. It was only when he was 15 that he discovered his love for singing and rapping. Building up his talent through the years, he first recorded music in his later teenage years. His first release was his EP "Killer Instinct, Vol. 1" in 2011. Right when he began his solo career, the streaming platform SoundCloud also started to become popular among emerging artists. Three years after his debut EP, he released the song "Don't" on the platform. It immediately took off, and many people and record producers took notice of it. Among those who took an interest in his style was RCA Records, which signed him the same year his song went viral.
His studio debut happened in 2015. That year his album "Trapsoul" came out. It initially ranked at number 11 on Billboard 200 but climbed up the ranking, peaking at the eighth spot. His single "Exchange" from the album also reached the Billboard Hot 100 chart at the 26th spot. This song brought him his first Grammy nomination for Best R&B Song. These successes became his stepping stones to succeed on his sophomore release. In 2017, after two years of preparing and polishing his record, his second album, "True to Self," came out. As expected, it was a big success. It topped Billboard 200 and became his first number-one. This gave him the opportunity to work among the biggest names in the scene. He collaborated with DJ Khaled for his song "Wild Thoughts" alongside R&B superstar Rhianna. In celebration of the fifth anniversary of "Trapsoul," "Anniversary" came out in 2020. It debuted at number 5 on the Billboard 200. This year, he will be releasing his fourth album, "Serenity."
The Grammy-nominated artist is on tour for his "Back, and I'm Better" tour. This July 3, his stop will be at the Jacobs Pavilion at Nautica. If you are close to Cleveland, Ohio, now is the chance to see Bryson live!